Heya! Today I decided to turn away from beauty and do a fashion post! I have seen so many amazing items of summer clothing recently that I had to get them out there! Some of these I have purchased so can tell you a bit more about and others I hope to purchase soon :)
1)
Pins and Needles at Urban Outfitters
I literally cannot tell you how obsessed I am with this brand! Not all their amazing clothing is shown online so I picked out one of my fave tops from the collection. It retails at £30 which is a bit much but their clothing is so gorgeous and unique
I am willing to pay a bit more for it! (Just to say- yes I would wear a white vest top under this hehe).
2)
Cooperative at Urban Outfitters
Another Urban item I know but I love love love daisies and now they are a trend in clothing I cannot get enough! This trend was made for me- the girl who spent half her childhood making daisy chains and threading them in her plaits! Plus being the girly flouncy ridiculously feminine girl that I am, I practically live in skater skirts. Again, expensive at £35 but its gorgeous so I need it. End of story.
3)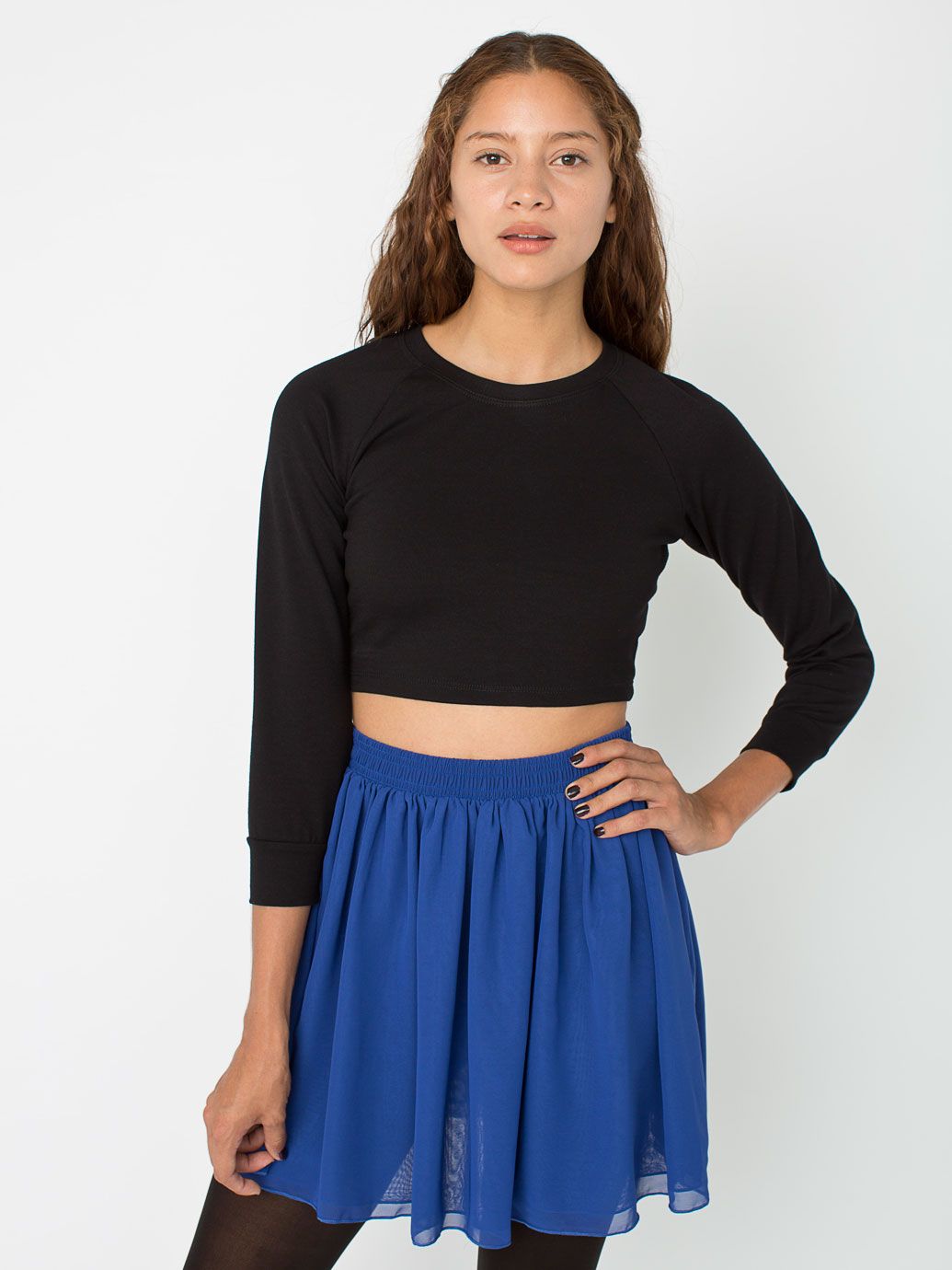 American Apparel
Chiffon Double-Layered Shirred Waist Skirt in Cobalt
I literally have wanted this skirt for so long. I nearly bought it on numerous occasions but at £40 always decided against it. That was until I saw it on ASOS, in my size, in the colour I wanted, and nearly half price at £24! I picked up the last XS/S but other sizes may still be in stock if you are interested! Plus delivery is free- bonus! I love the colour- it has always suited my hair and skin tone the best and I cannot wait to wear it!
Lauren xoxo